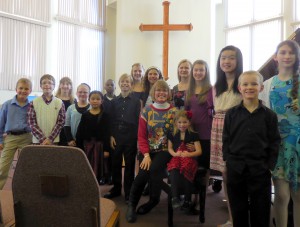 Several school holidays occur on Mondays. Lessons are held as usual. (Exception:  Labor Day lessons will be made up on Wednesday, Aug.9 if possible for families.)
Breaks
| | |
| --- | --- |
| Thanksgiving | Nov. 23 – 27 |
| Christmas | Dec. 21 – Jan. 5 |
| Spring | Mar. 22 – 26 |
Recitals
Saturday, Nov. 14,  Around the World, PPMTA Festival
Saturday, Feb. 13, Performer's Choice, PPMTA Festival
Saturday/Sunday, Mar. 6-7, Competitive Historical Era Festival
Note:  A studio recital will not be scheduled at this time due to Covid-19.  I  encourage  all of my students to participate in the excellent PPMTA festival offerings to get practice performing.  The setting of these festivals is yet to be determined based on the virus situation at that time.